After thinking about it at some length, I've decided to go the whole hog and shave my head in two weeks time to raise money for the Leukaemia Foundation.
http://www.worldsgreatestshave.com/profile.php?id=305074
This will include the first time many parts of my head have seen daylight since early 1999, as well as dramatically altering my personal profile, centre of gravity and the number of times blokes in landcruisers wolf-whistle at me (I hope). Many of my friends have never seen me with anything less than the Cousin It look, and I can hardly remember what I'd look like myself.
It's bound to be a psychologically scarring event for me and at the very least entertaining for everyone else, so I hope to see a few faces at The Greenwood Tavern (in Greenwood) on Friday March 16th at 7pm or so for a drink and the widening of eyeballs.
You can either pitch in money through the link above using a credit card (it's a secure site), or you can give me cash personally leading up to the event.
For those who haven't seen me recently (or for those who haven't had their eyes checked lately), I give you: the hair…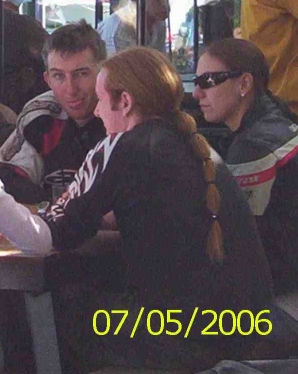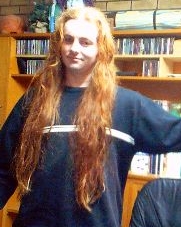 The Leukaemia Foundation supports patients and families living with leukaemias, lymphomas, myeloma and related blood disorders and there's more info on the website if you feel like a free haircut yourself.