Hit Perth Motorplex again tonight with a somewhat large group of friends for something different to do on a Wednesday night. We ended up with 62 bikes.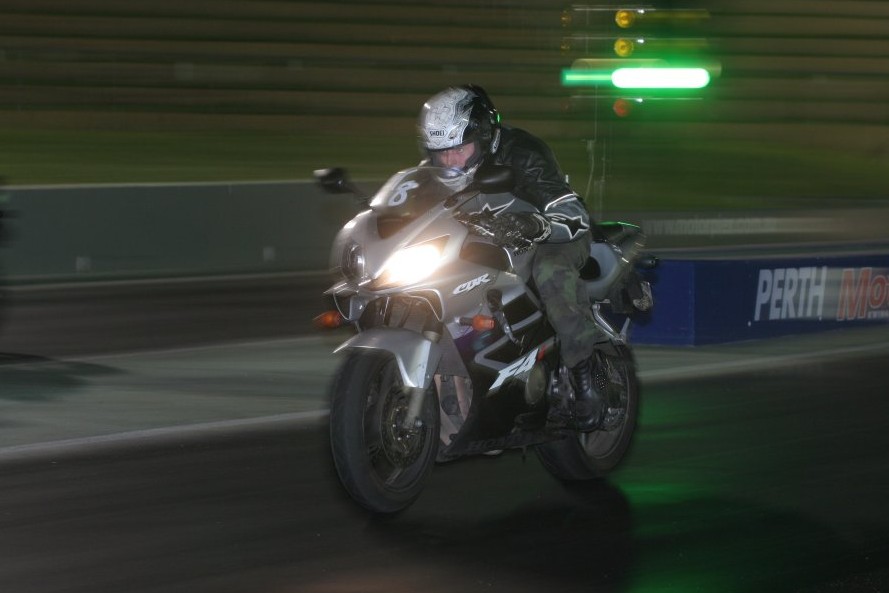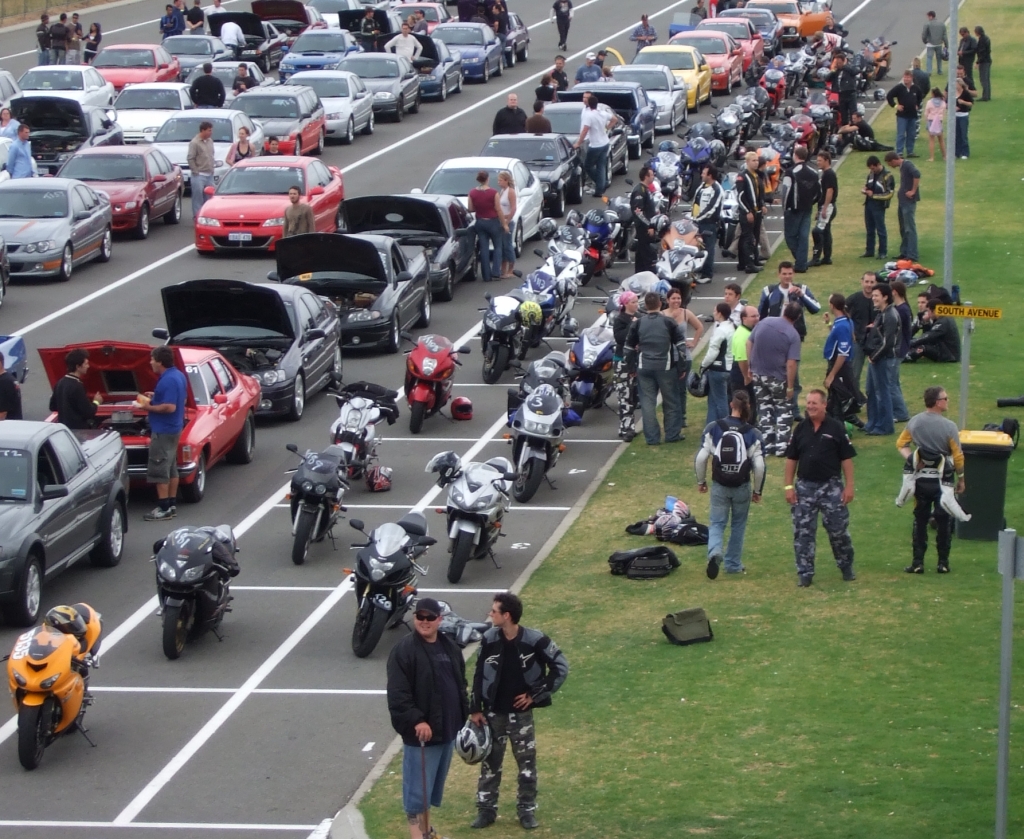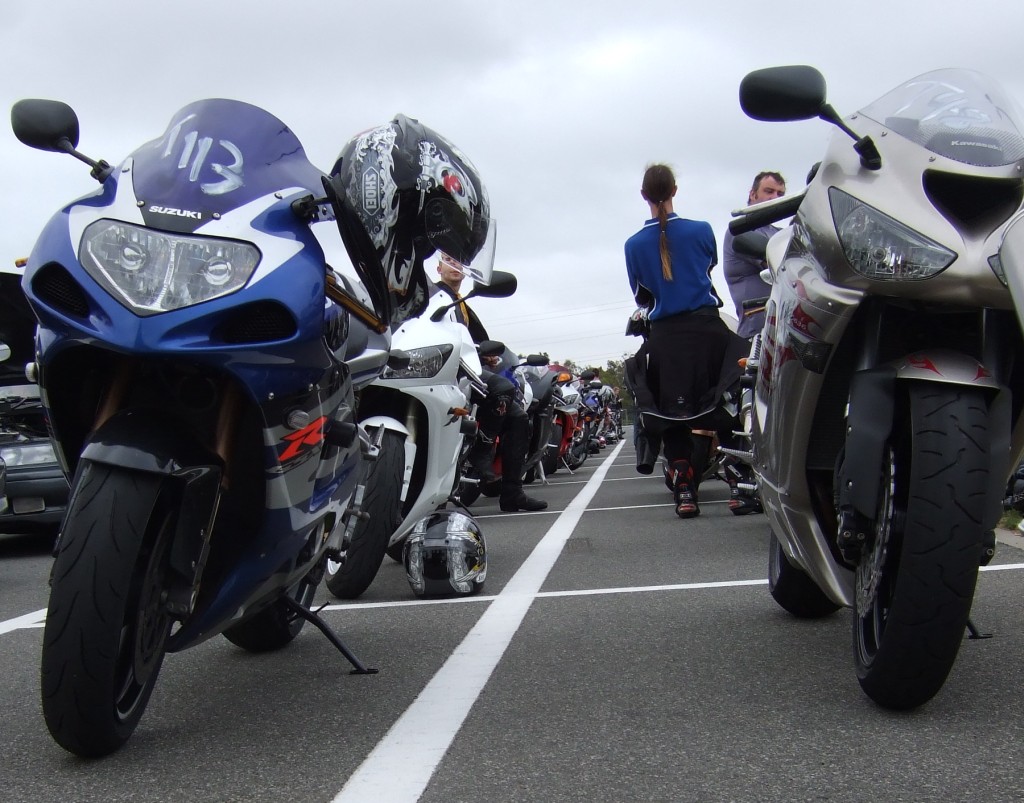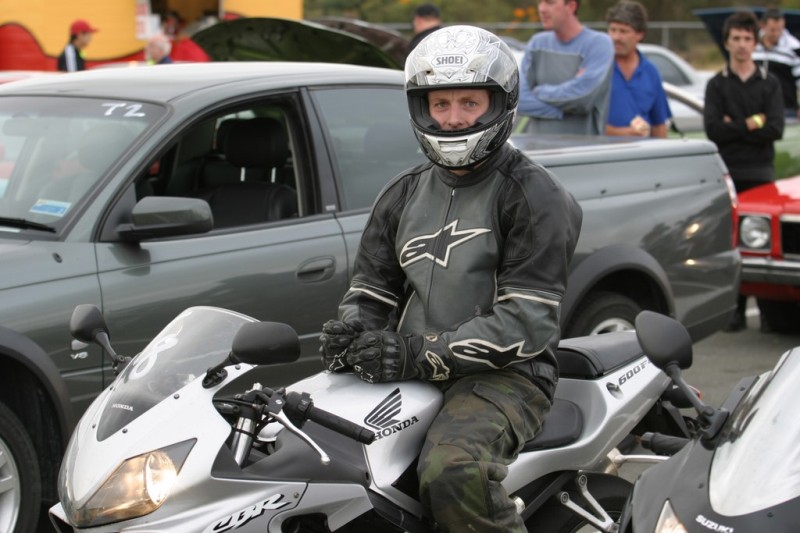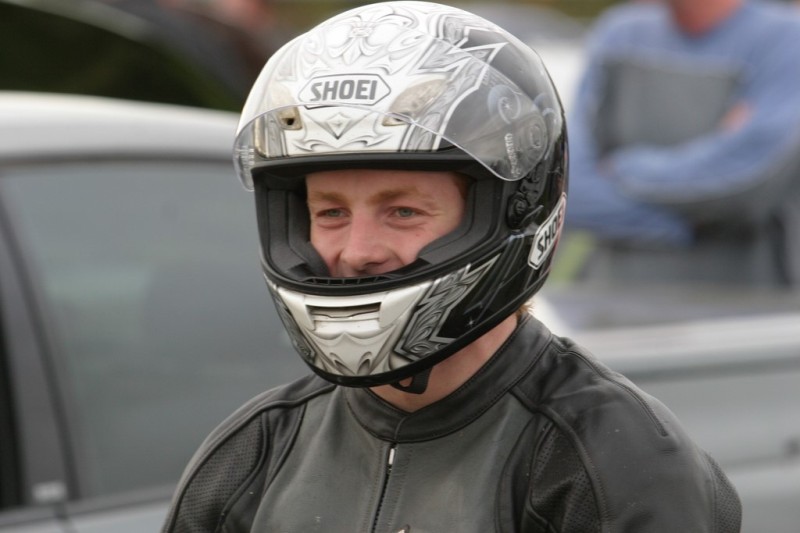 Thanks to Phil and John for the photo's of myself 😉
On my sixth of seven runs I ended up doing a personal best of 11.865 seconds at 188kph, which isn't too bad for a bike that's covered the miles that mine has. The important thing of course, is that I beat several of my friends with newer, shinier bikes of the same size. After all, if you can't rag on your mates, what have you really got?