Saturday morning I got out to the Perth Bikers Charity Ride.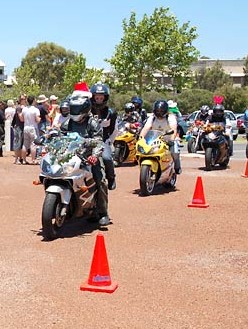 Mah steed…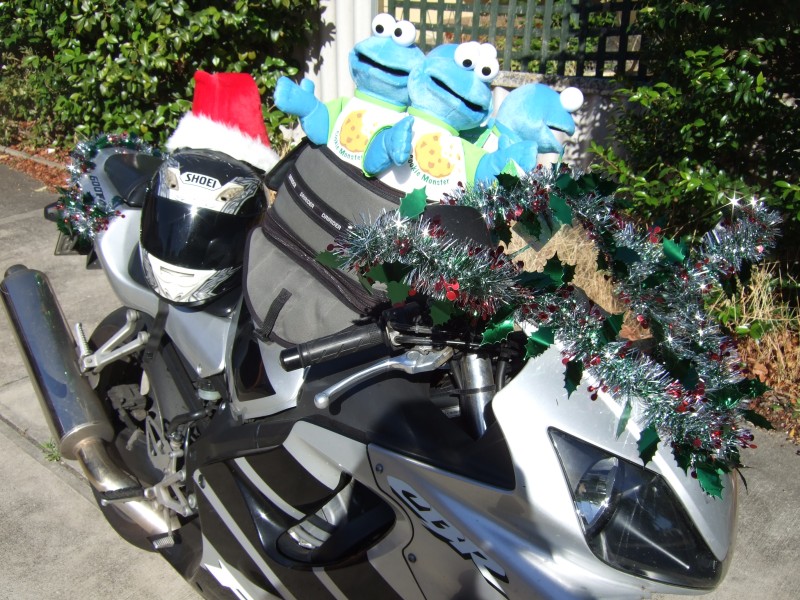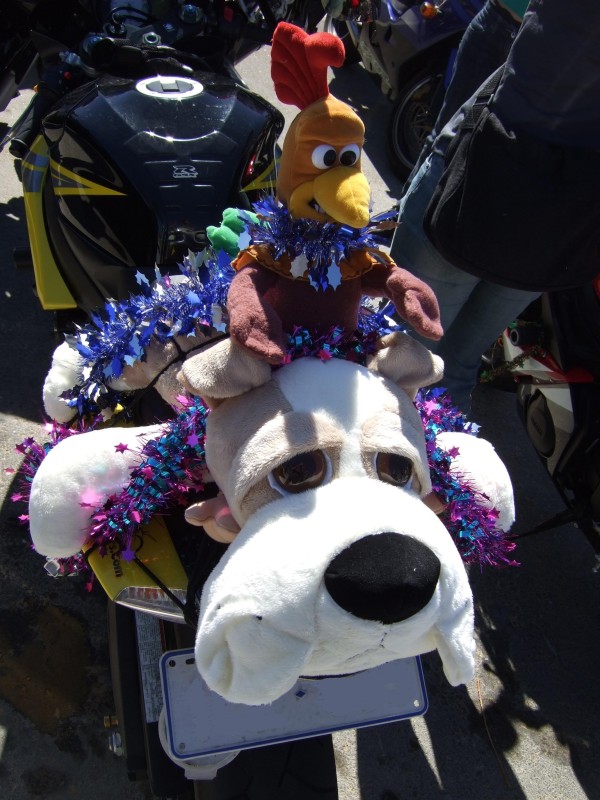 About 40 bikes met up at scarbs for the pre-ride ride (thanks casa 😉 )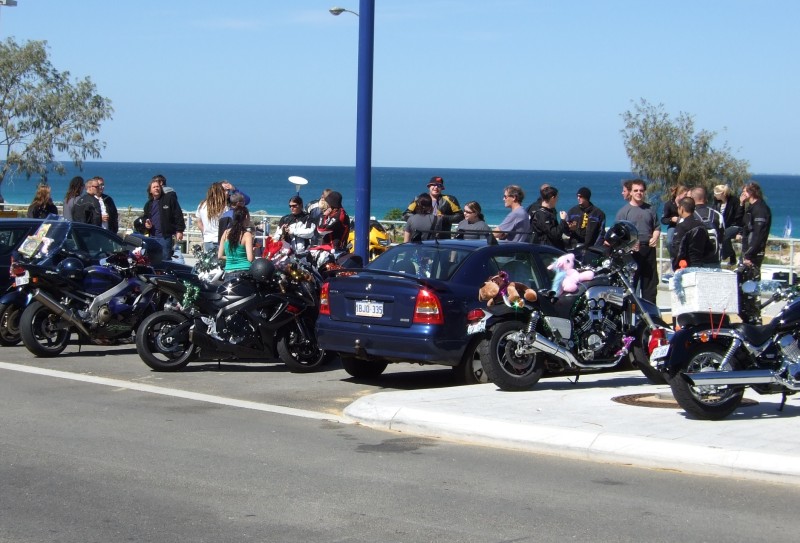 Nice TASSLES marcus 😛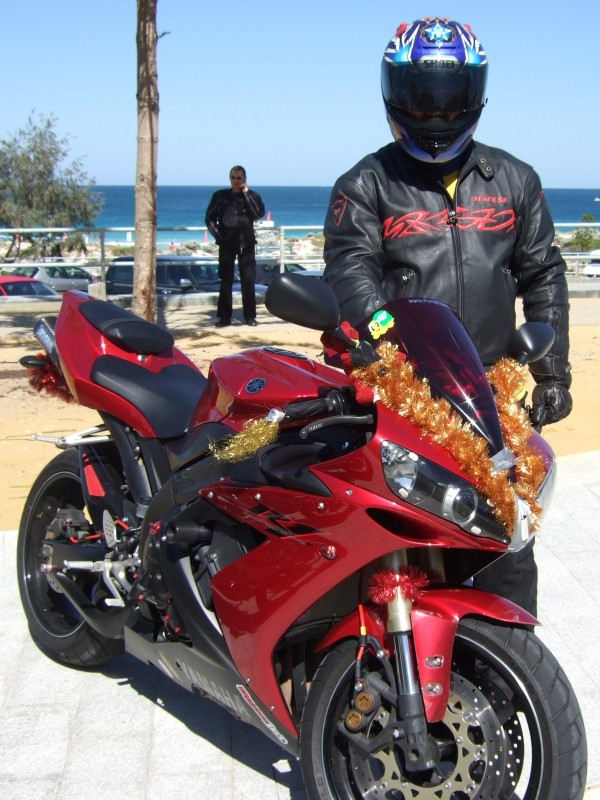 Belmont Park meet point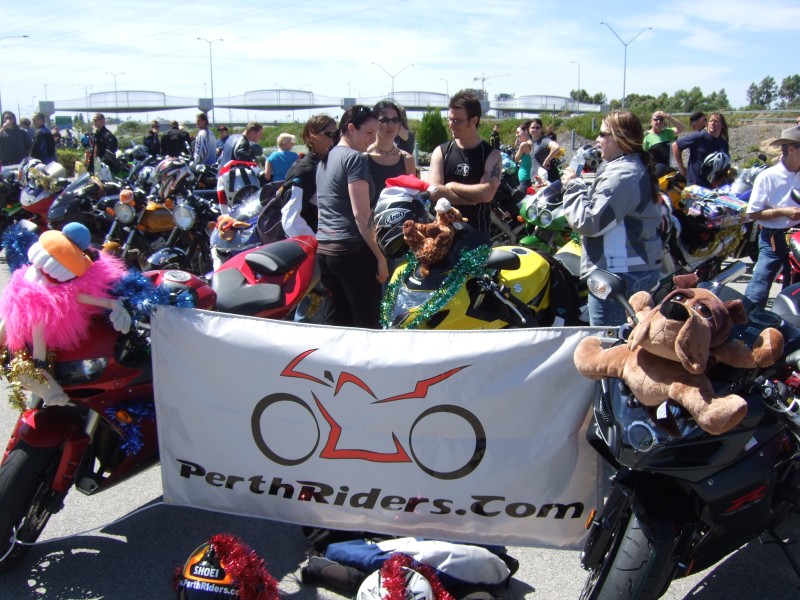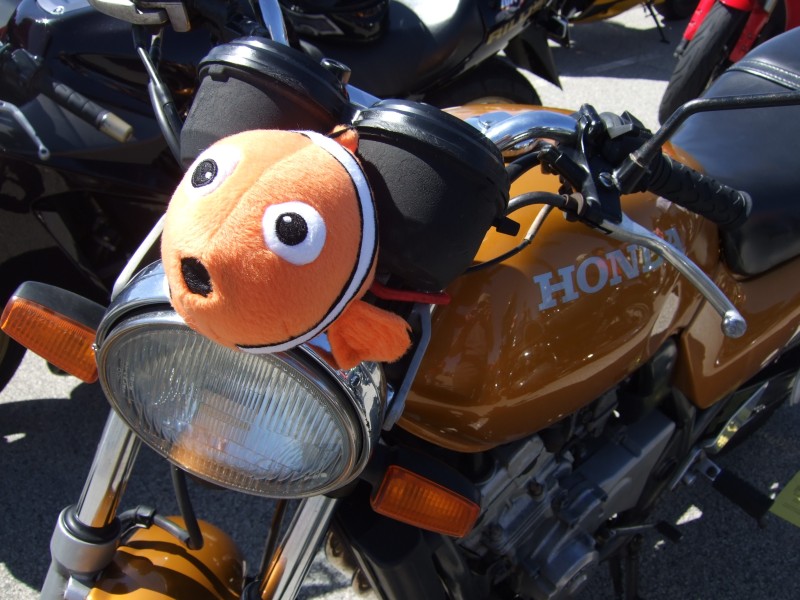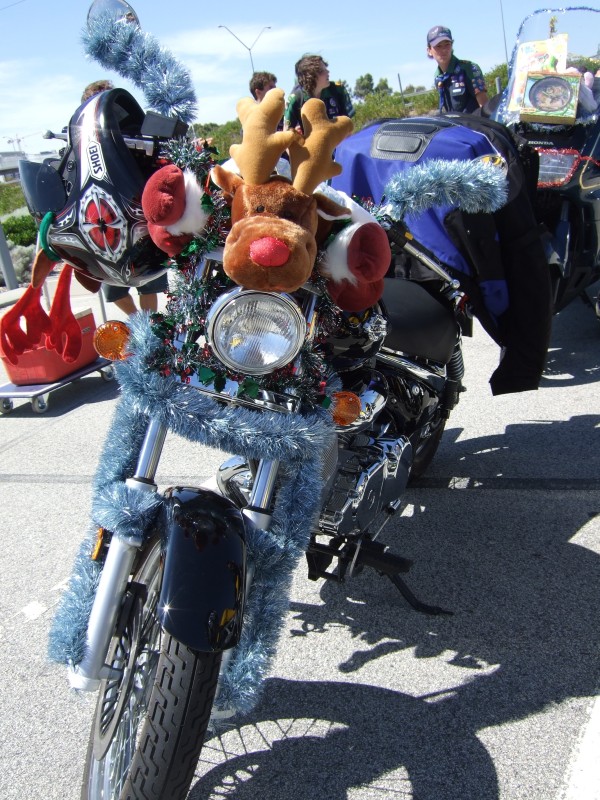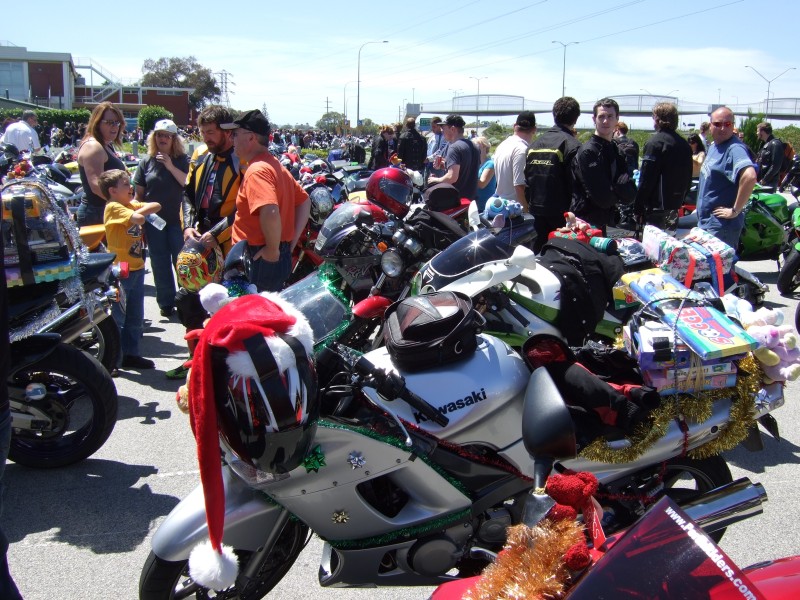 The girls oiling each other up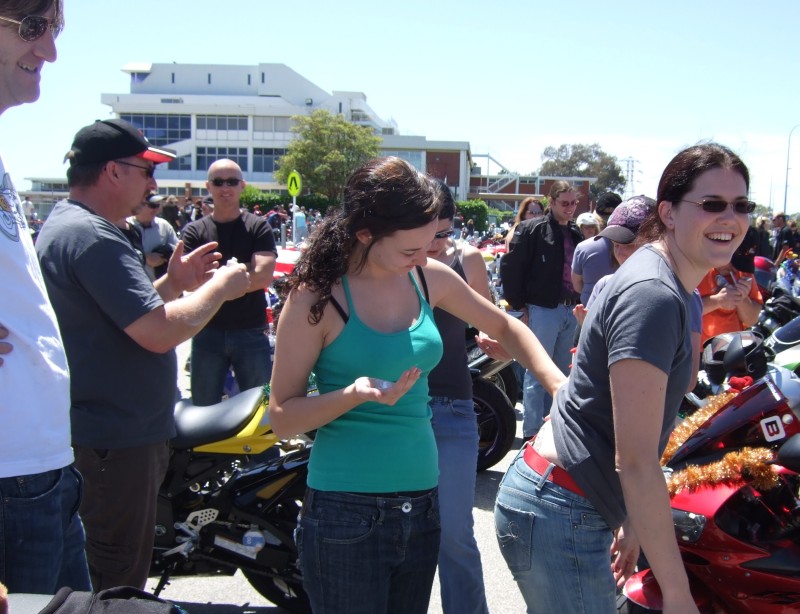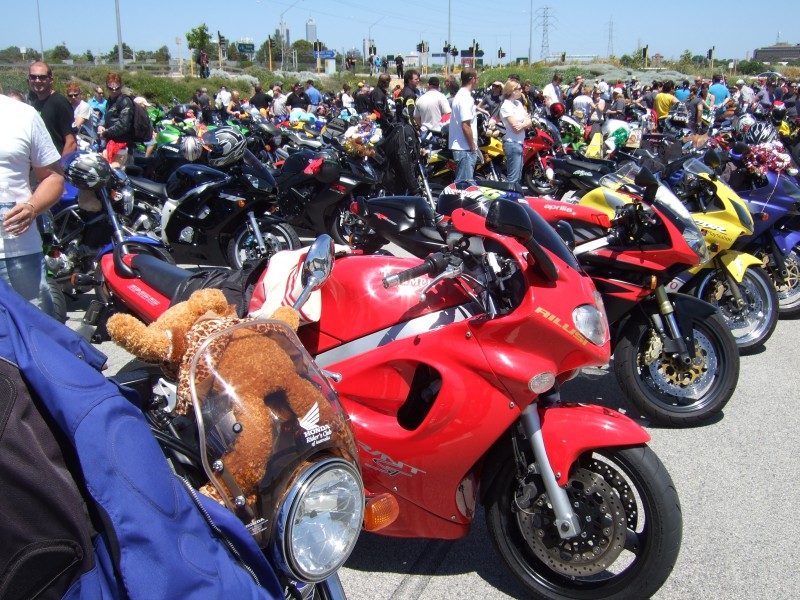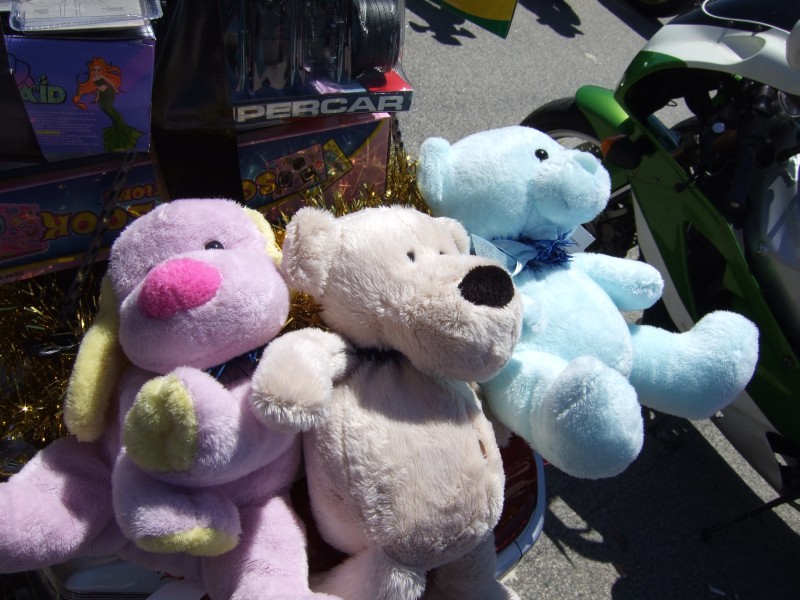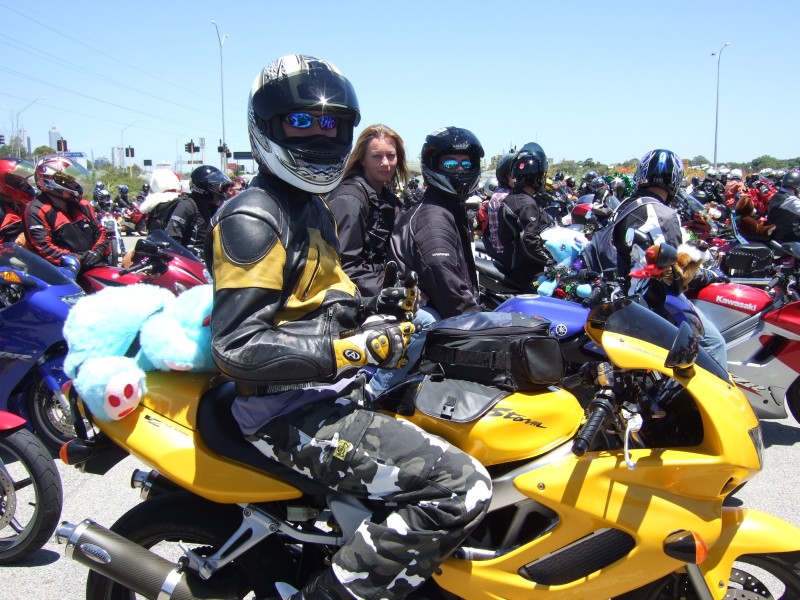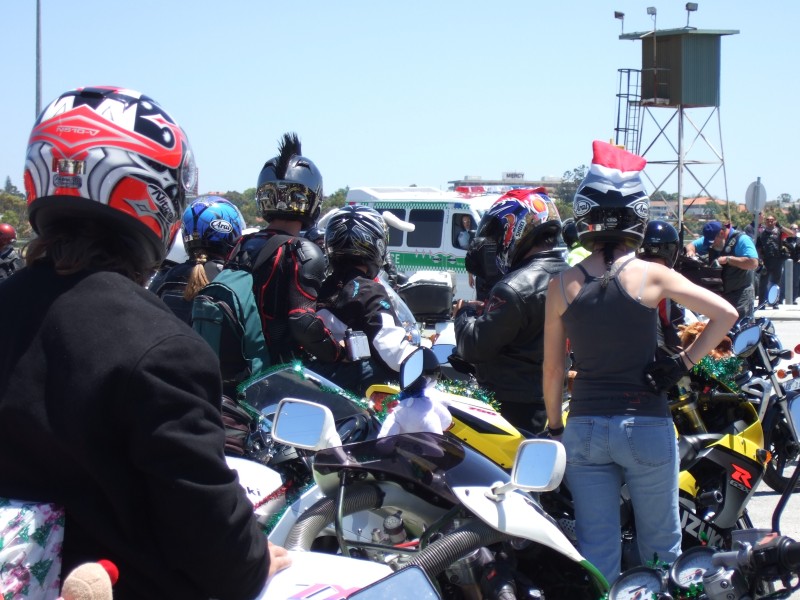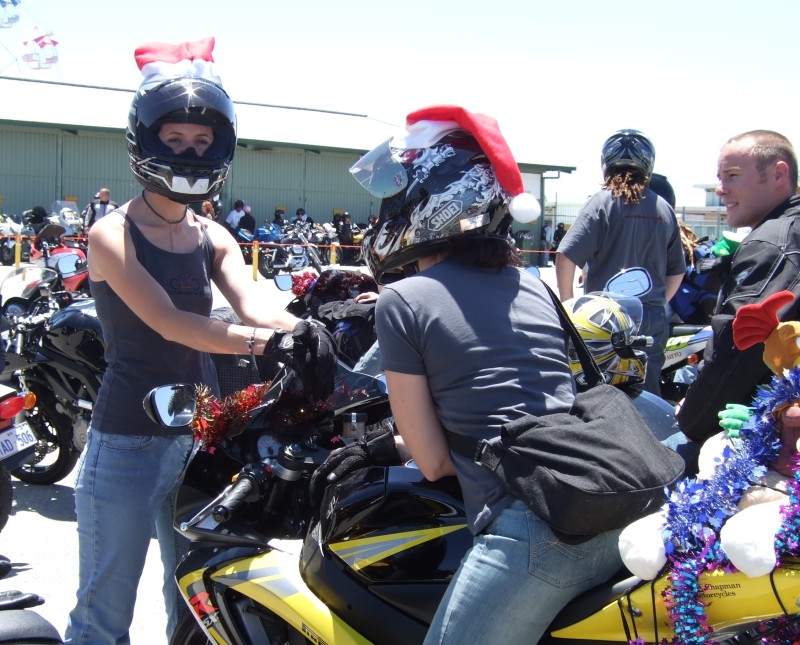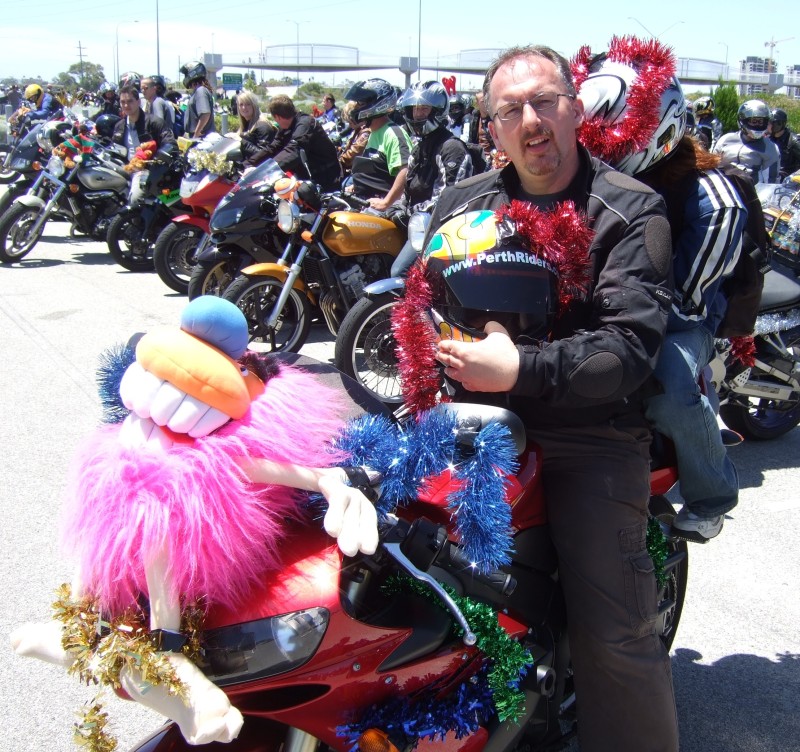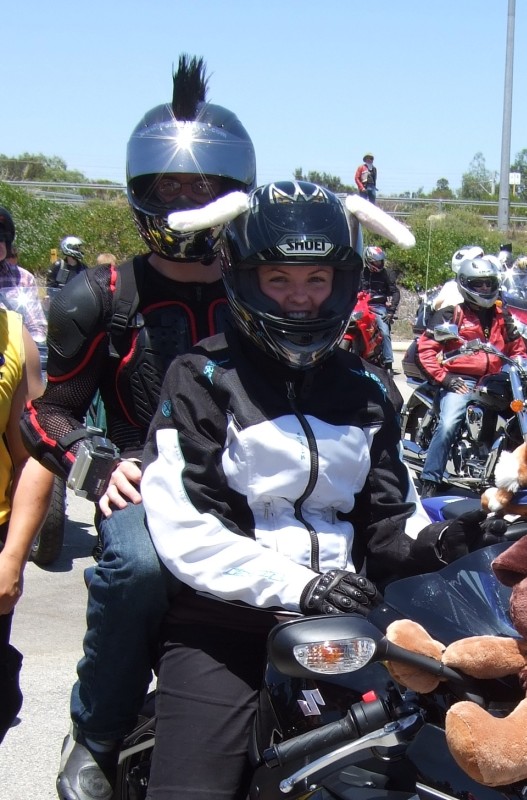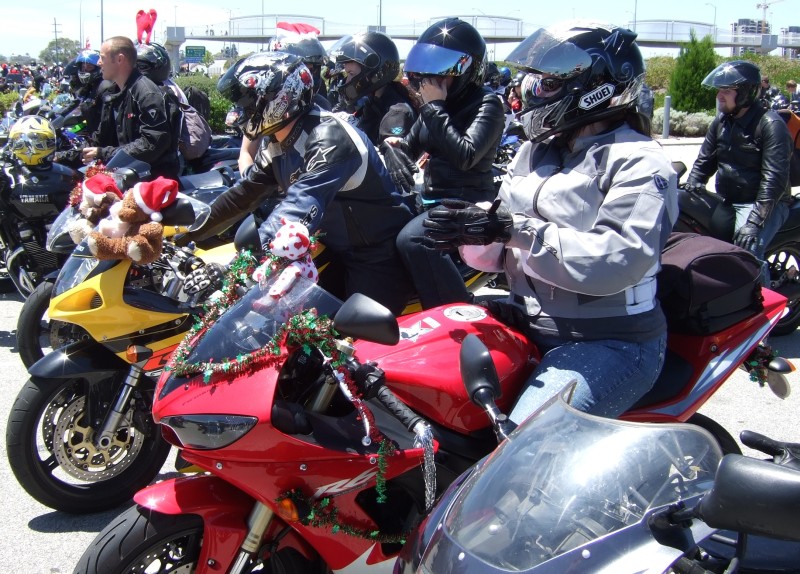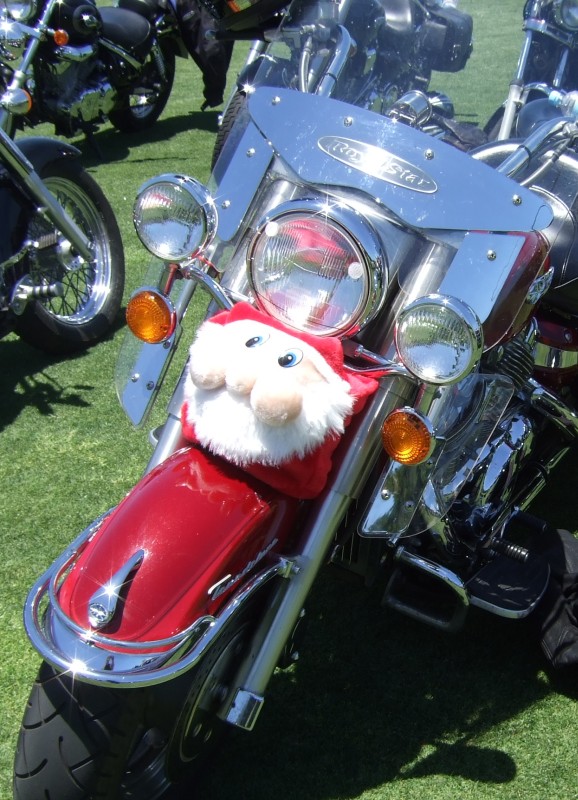 Must be a scooter thing…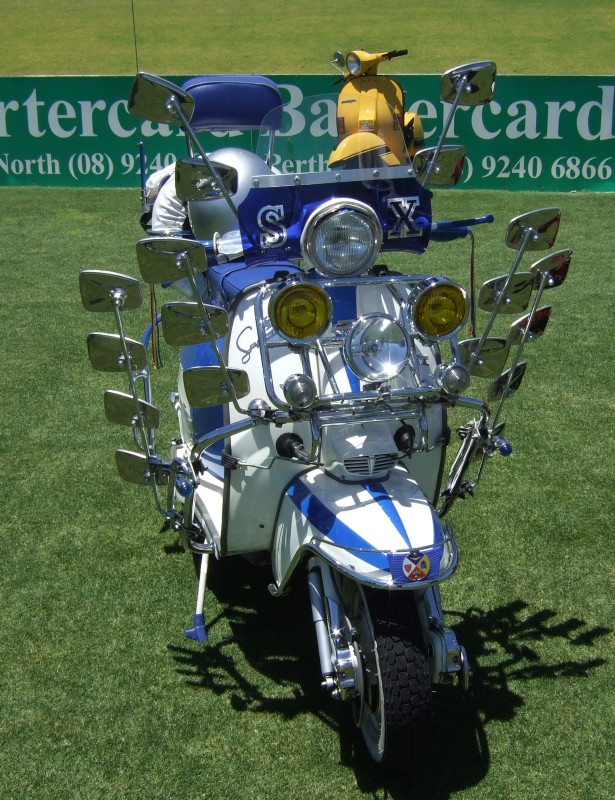 For when you need to get your lippy *just* right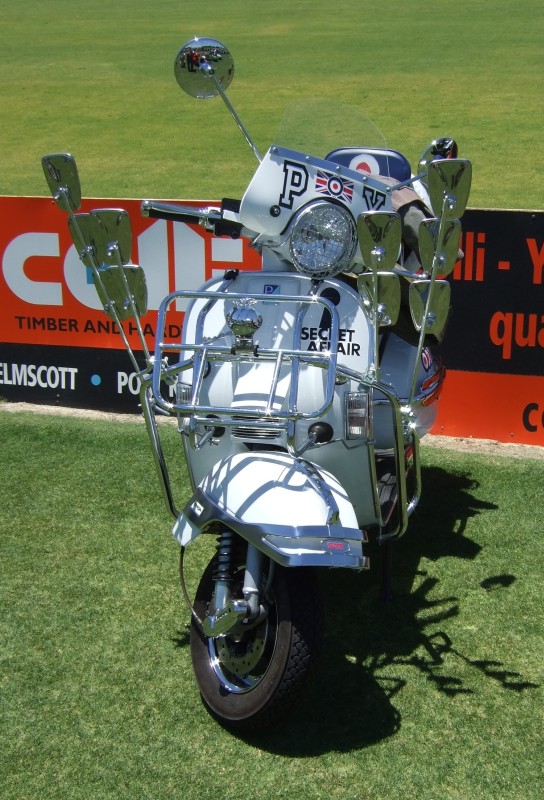 Skitching practice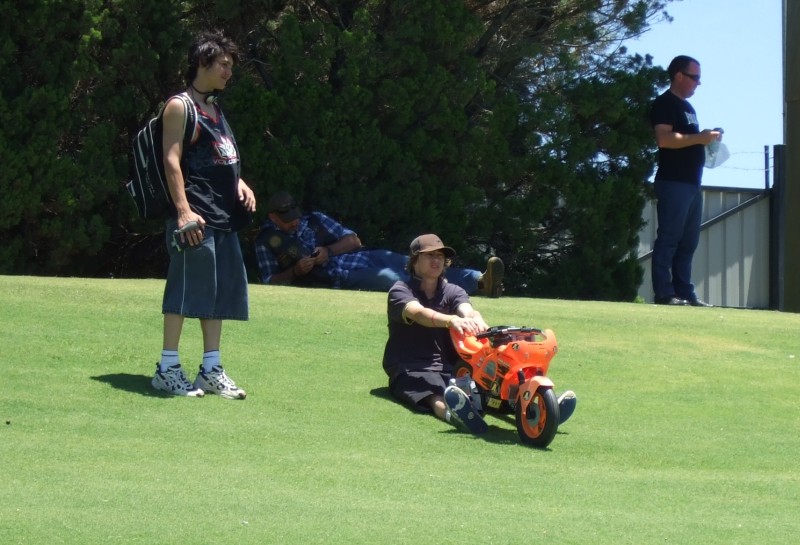 The ride's been happening for over thirty years and is the oldest one of its kind in Australia. All of the toys get bagged up into sacks at the end point, loaded into a truck and distributed by the Salvos along with cash donations given.
It's a good thing, and every year ropes in a few thousand bikes (if you were on the northbound Mitchell Fwy yesterday between about 11am and 12pm you couldn't have missed the procession, it's about 20-25km long) and comes up with a truck chockas of toys for kids.