Last weekend a pack of reprobates, made up of about nineteen bike riders including myself, took it upon ourselves to terrorise the Great Southern of Western Australia and boost the local economy by consuming ludicrous amounts of petrol, red bull, coffee, alcohol and hayfever tablets.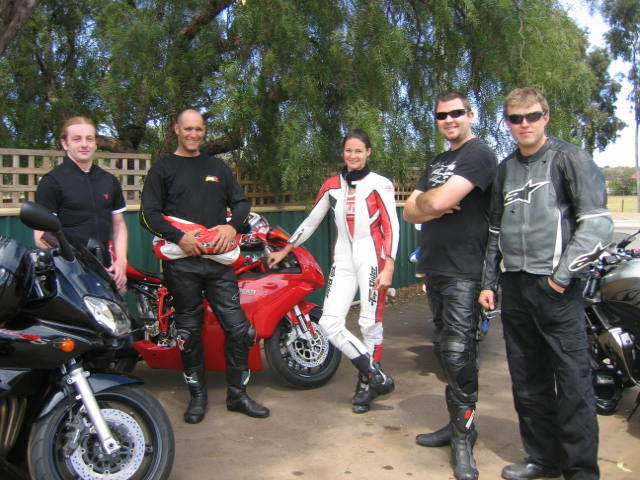 Prepping up in Armadale… and one of the last times we would see Simon with pants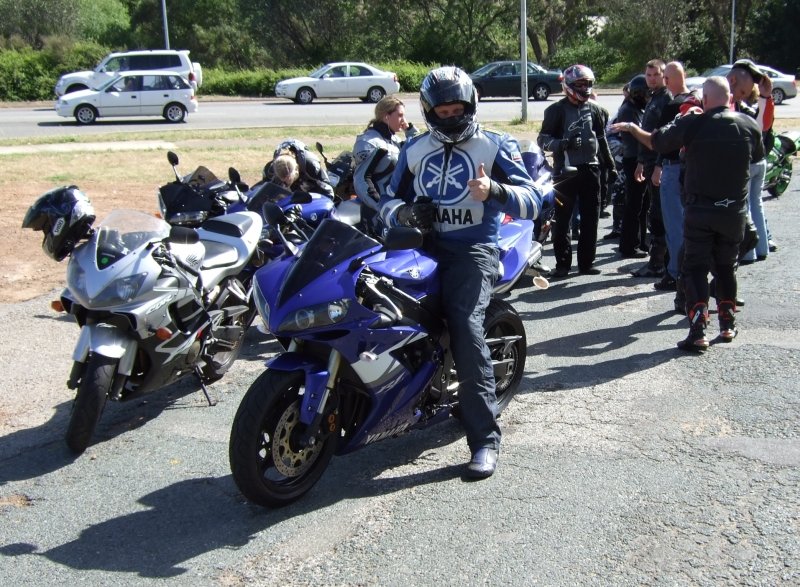 Turning off to Quindanning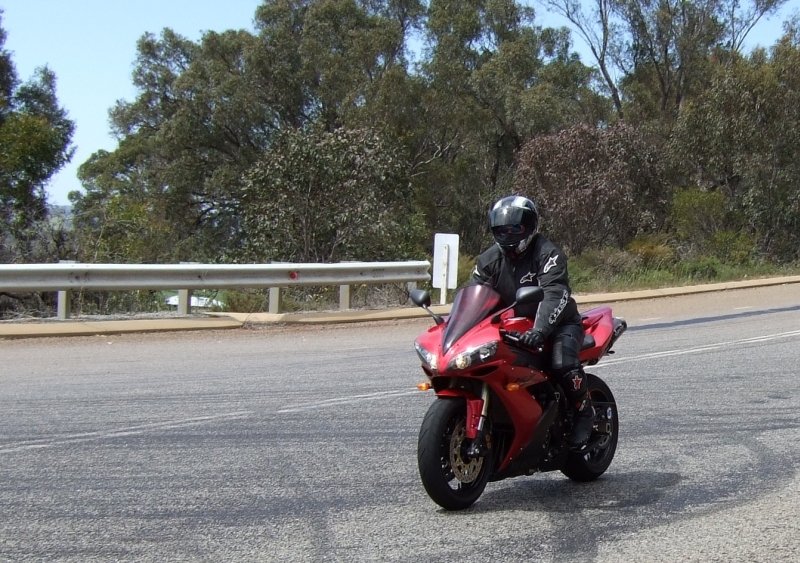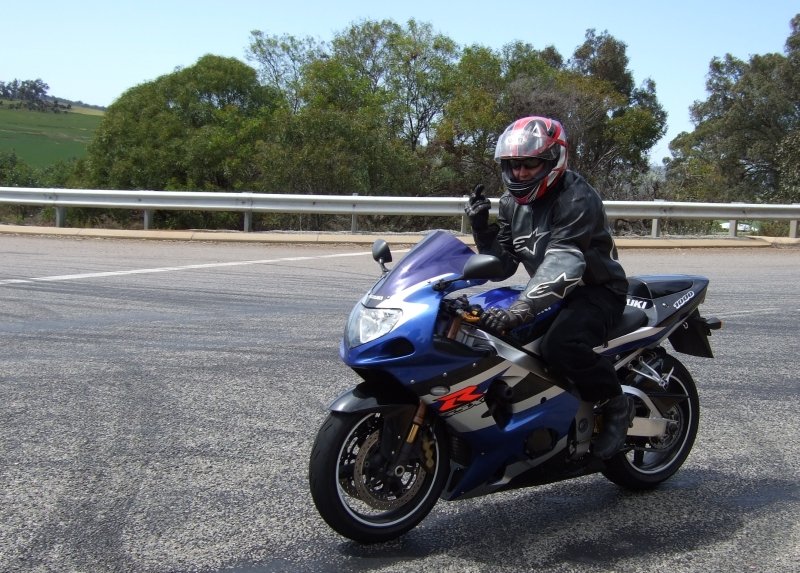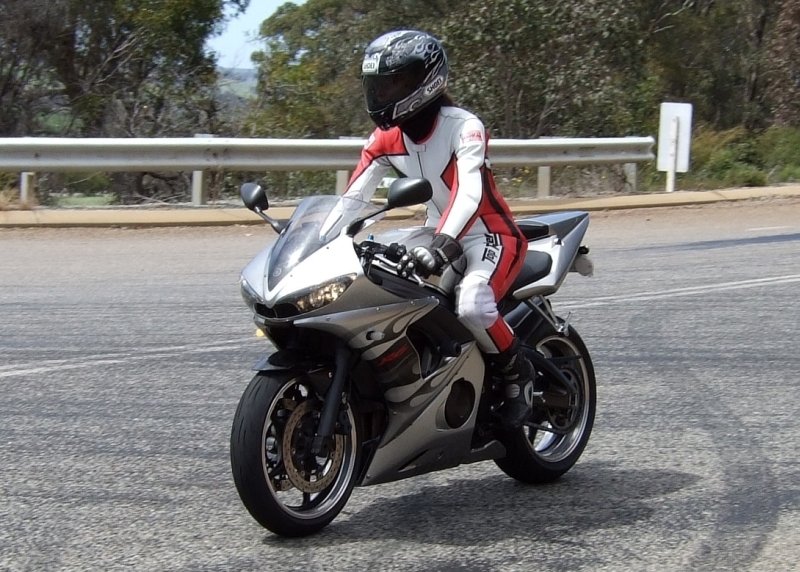 After some of us took the *ahem* scenic route, there was some consultation of the maps at Boyup Brook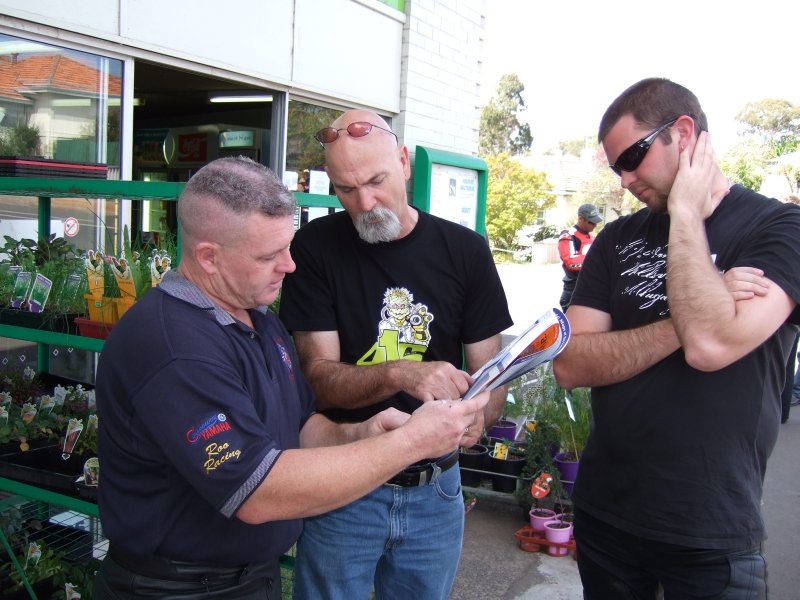 Five miles out of Boyup Brook, there was some additional map checking…

Okay, who's responsible for this?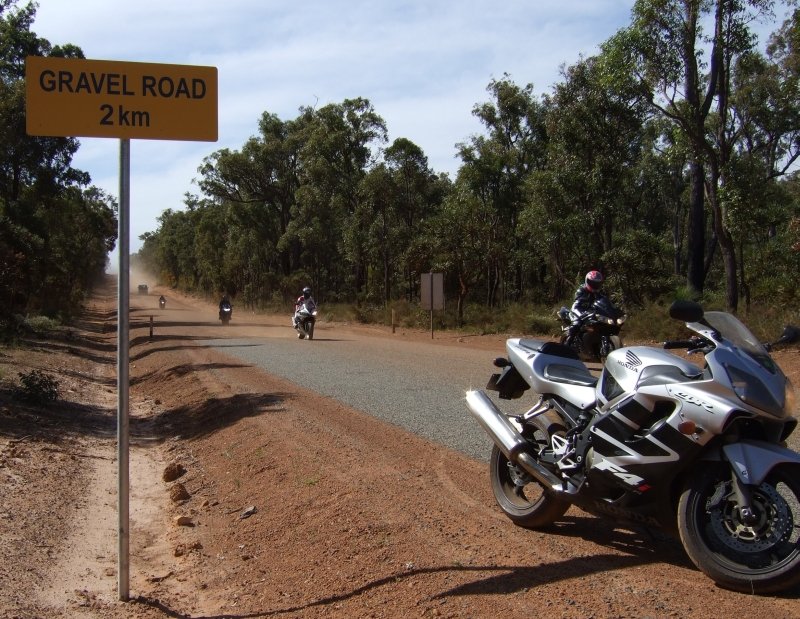 Kicking back at the Franklin roadhouse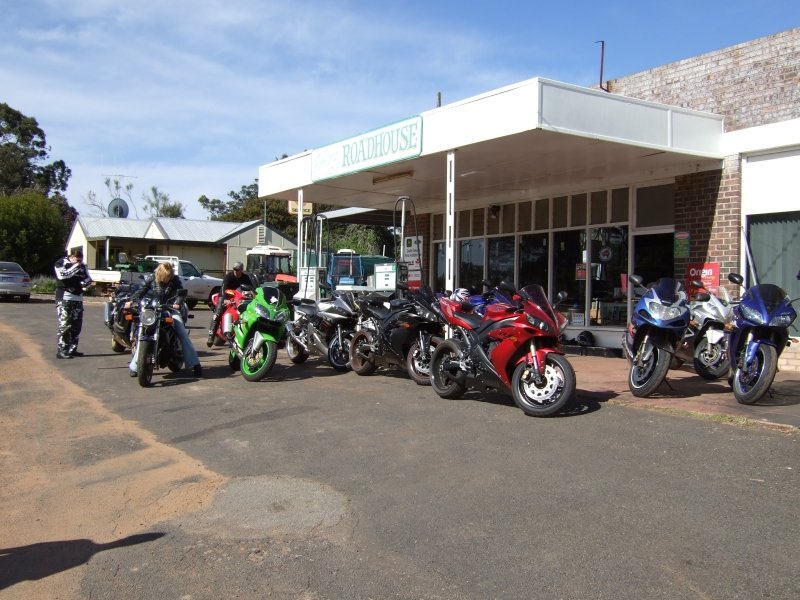 Making friends with the wildlife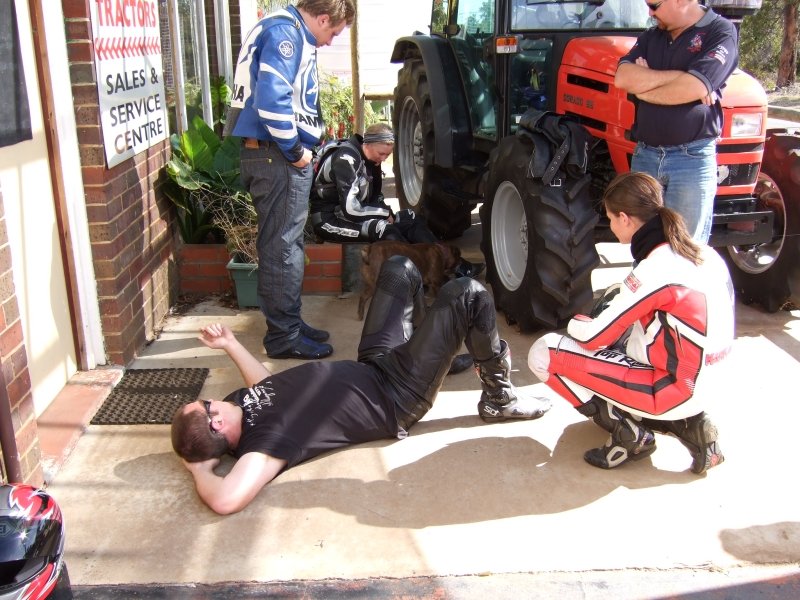 and generally wanting to know if we were there yet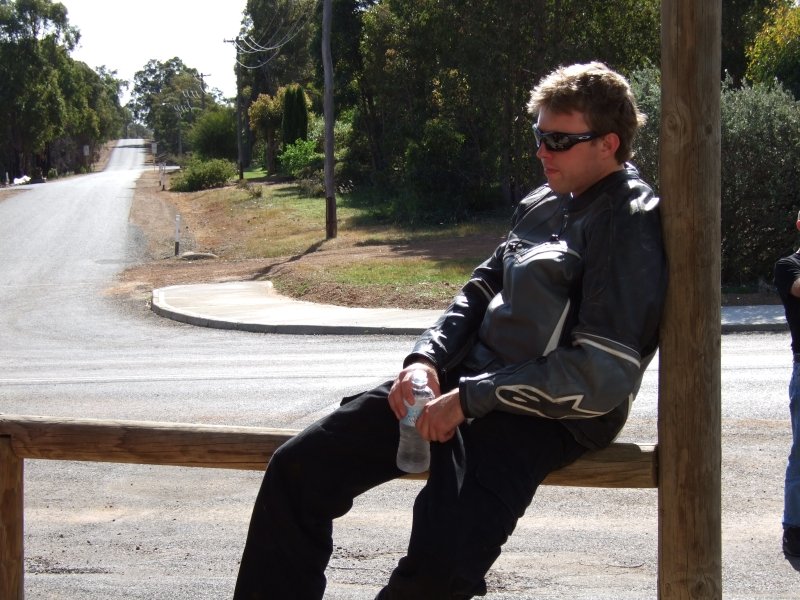 The temperature dropped like Simon's pants between Franklin and Mount Barker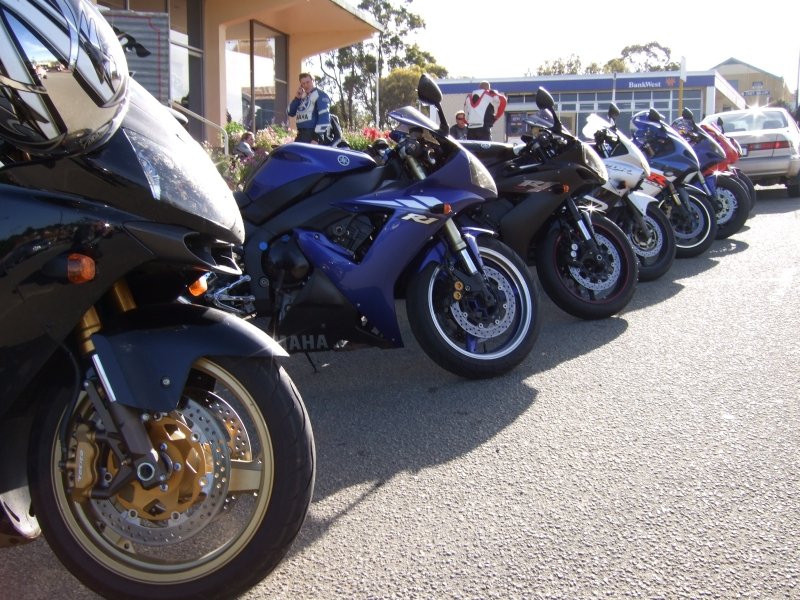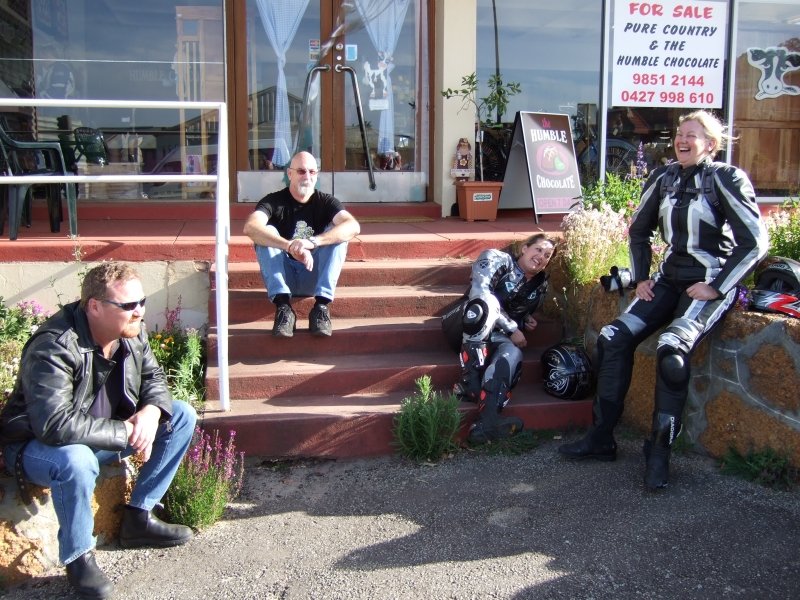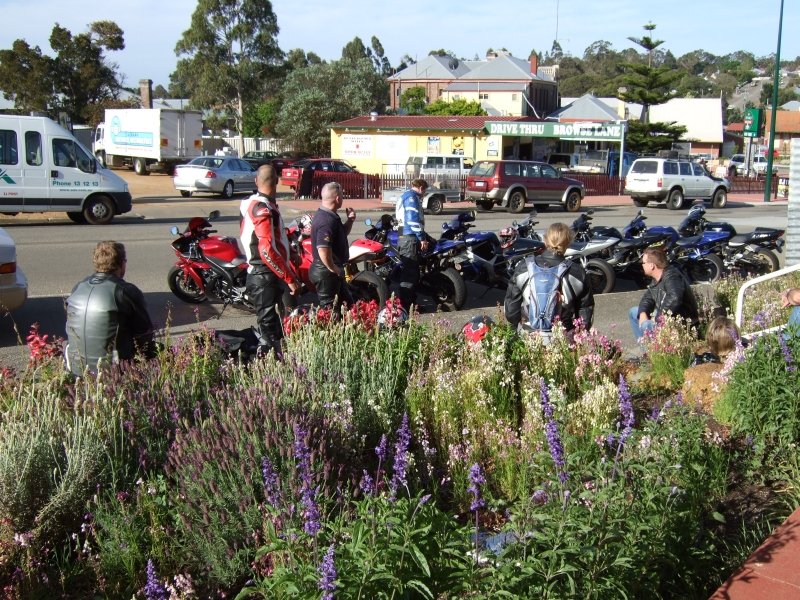 Eventually we hit Albany and found somewhere that could fit nineteen people for dinner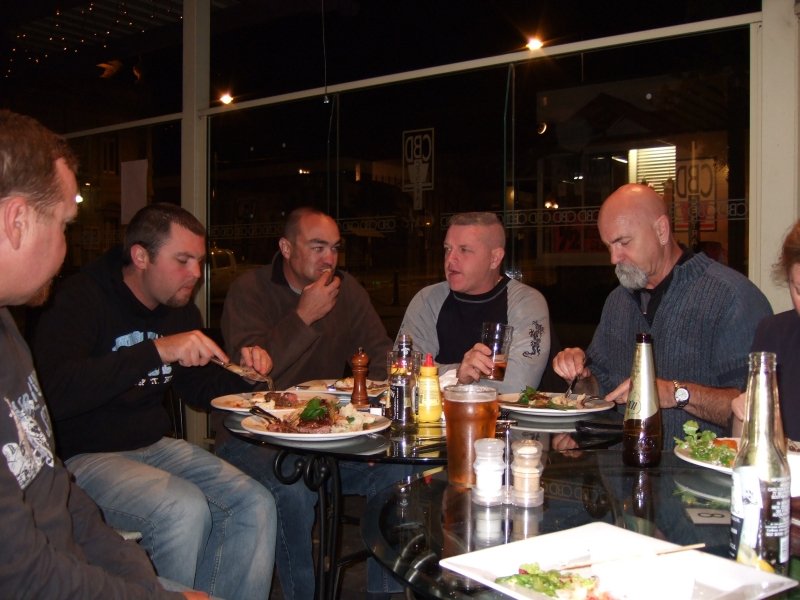 After a successful career in literature, Wally retired to the great south of Western Australia where he enjoyed a quiet and simple life, only bothered occasionally by visiting motorcyclists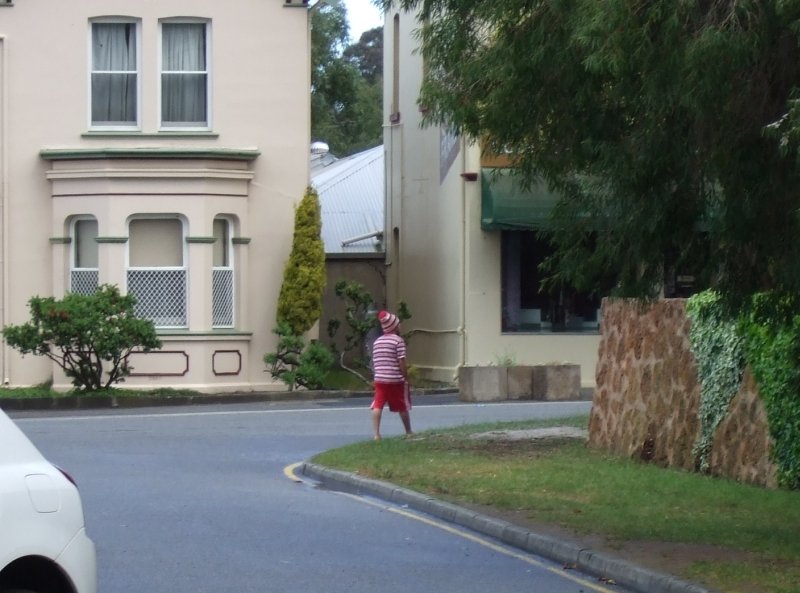 The road to nowhere… and back again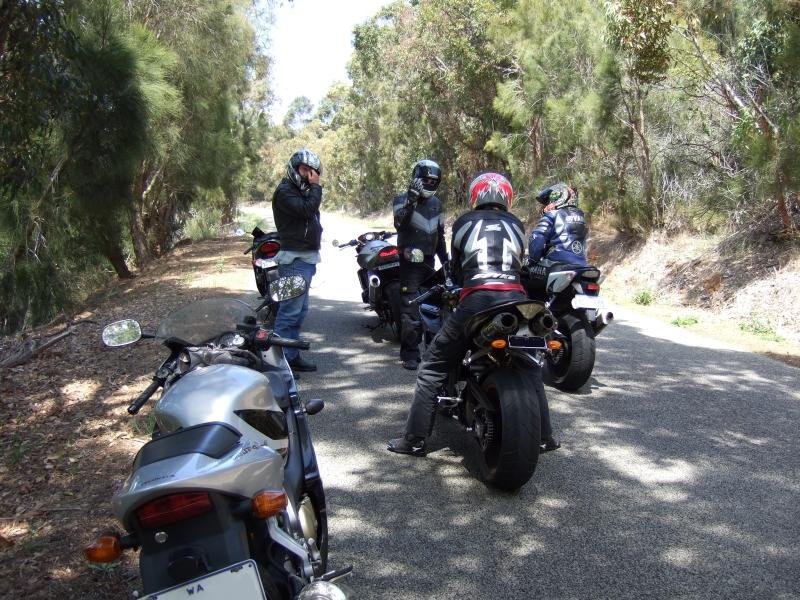 Taking it easy in Denmark for lunch on Saturday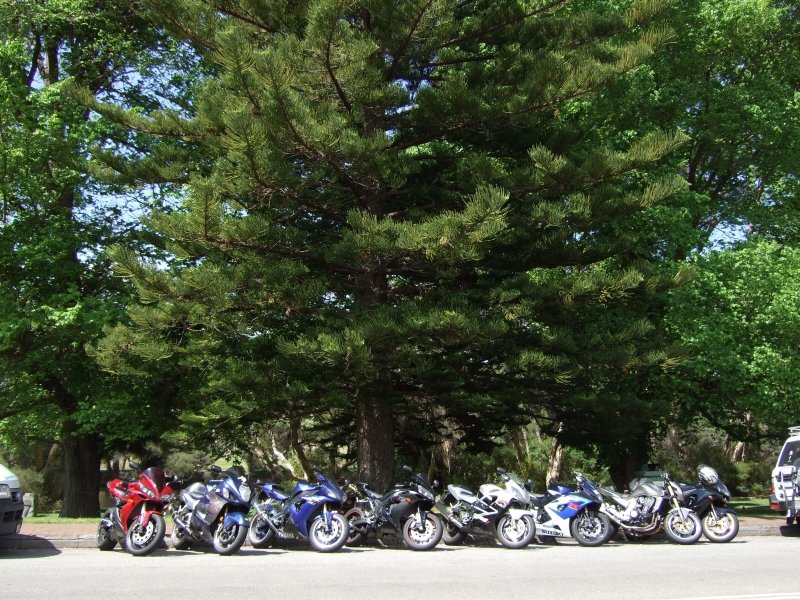 Is that the one with the donkey and the chambermaid?

Cols opts for the lazy approach to visor cleaning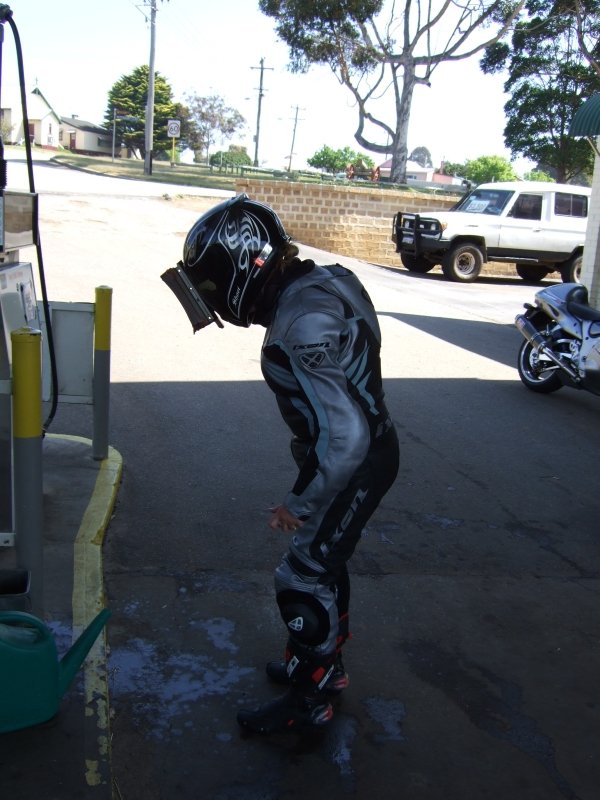 He's using what to lube the chain?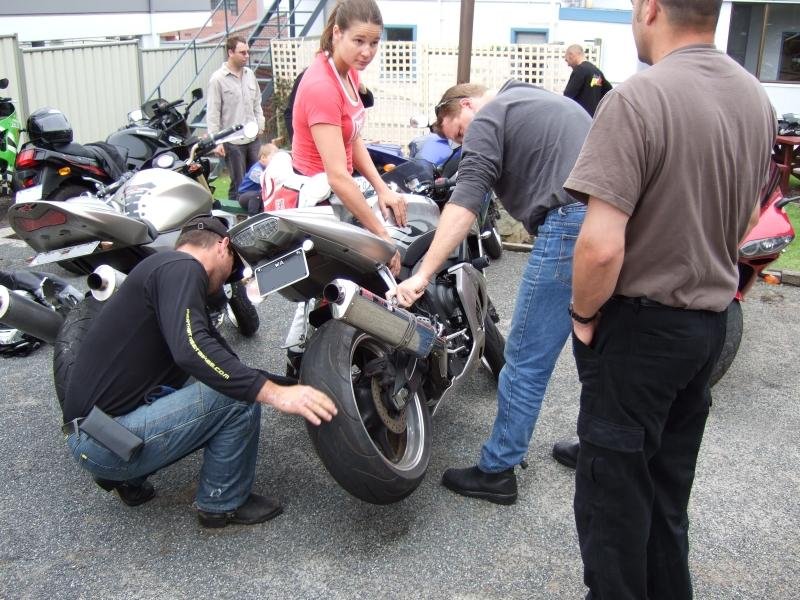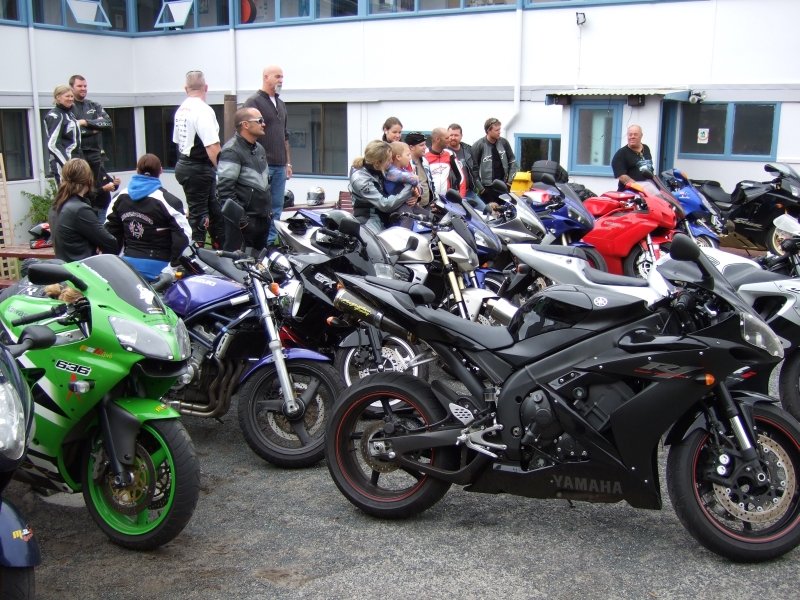 The Amity. Just like The Amityville Horror, but without the 'ville', or the Horror. Well, without the 'ville' anyway.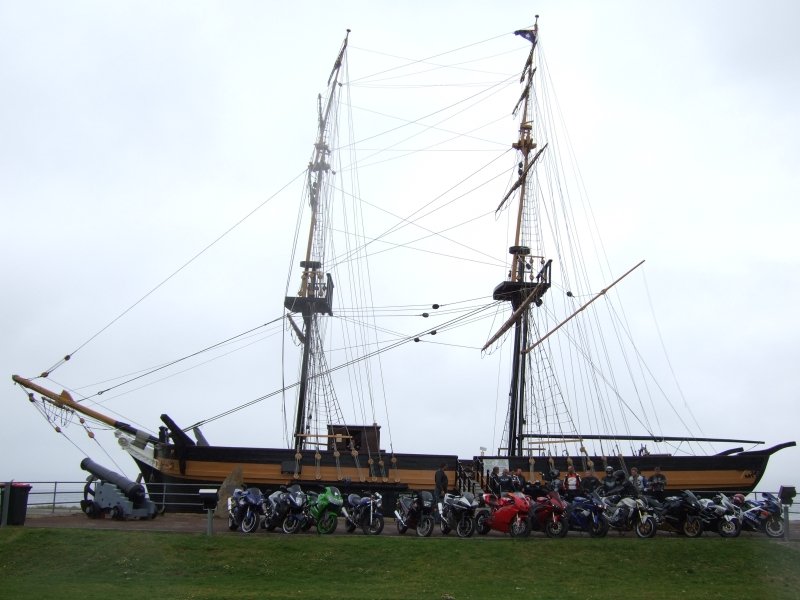 (blurry pic courtesy of the rain being drawn to the warm glow of my camera lens)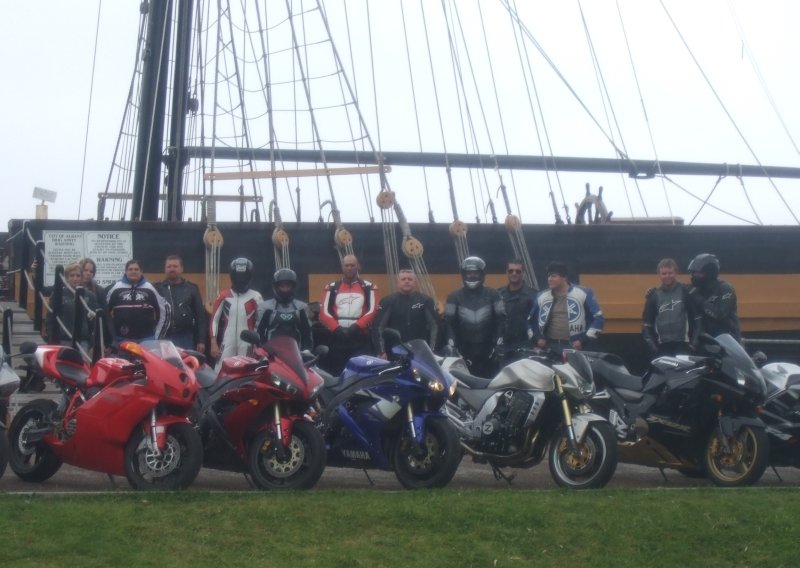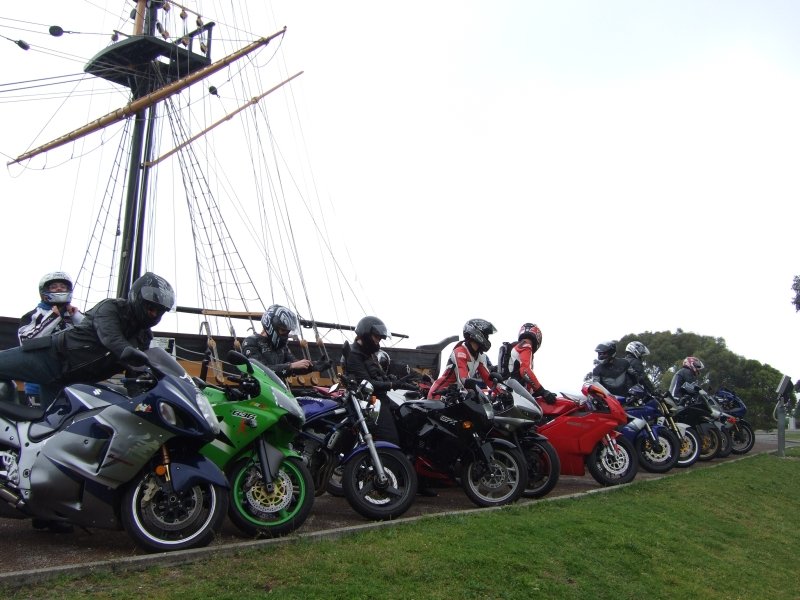 And after having out very own 130kmh police escort for the 150km or so from Williams back to Armadale, we waved them goodbye.
Adieu, adieu. Parting is such sweet sorrow.